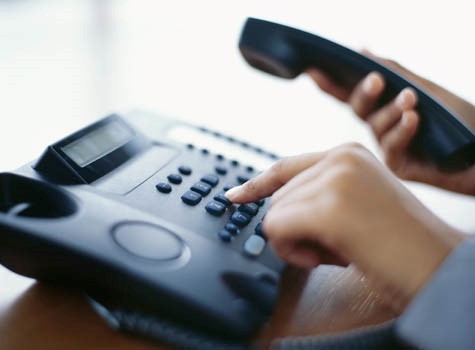 Whether you're a CEO or just a regular employee, knowing how to answer calls in your company can highly determine the impression you give to clients and partners in the company. Even though they say you can't judge a book by its cover, most people in the business world will judge and make opinions about you the first time they interact with you. Sometimes it's even possible to form opinions of people we have never met in person.
To become a professional and succeed in your industry it is important to realize that people's perception about you and your business matters. In the call answering service, the first interaction with a potential client is usually by phone. Even though it might seem insignificant, making a great first impression can make a difference in your company and possibly even lead to more sales than you expected. Below is a list of some tips that you can apply to make sure that you give great first impressions that are designed to last.
Receiving a call
Always answer your calls by the third rings. This gives you time to think and compose yourself before answering a call.
Start with a professional greeting by making it sound friendly and straight forward.
Avoid using words such as "uh" or "uhm" in the first 15 seconds of your greeting. Talk to your callers politely and clearly give instructions and answers to the questions raised during the call.
Stay prepared to write down important information such as their name and number. A brilliant technique that personalizes your conversation and makes the caller fill comfortable is the use of a caller's name during the call.
You have to be an active listener and take careful notes of important information. Don't make the caller repeat themselves unnecessarily because you were not paying attention. If a clients name is difficult to spell you can ask them to kindly spell back their names for you to note down.
Don't put your callers on hold for more than 30 seconds. If you need to attend to other issues tell your caller that you are in the middle of something and that they can hold for 30seconds. This will give you some time to recollect your thoughts and finish up what you were doing. You can also use the 30 seconds to collect files requested by the caller.
Make sure that you promptly return all calls. When you fail to return calls in time it gives an impression that you are unprofessional and it can lead to you loosing serious clients. Make your callers fill appreciated by returning their calls in time. Keep in mind that people are always working on deadlines so being quick to return a call when you miss it can help to save time.
When you are the one initiating calls do not speak too fast. Slow down when leaving an important message to help the other person understand you. You must pronounce your name clearly especially if you have a name that is uncommon or hard to pronounce. It is also important to slow down when saying your phone number. Make sure you have given your company name, your title and reason for calling before getting deeper into the call. By applying such practices, you will be on a safe path towards sounding more professional in your calls.